GSOLEN at UNESCO in Paris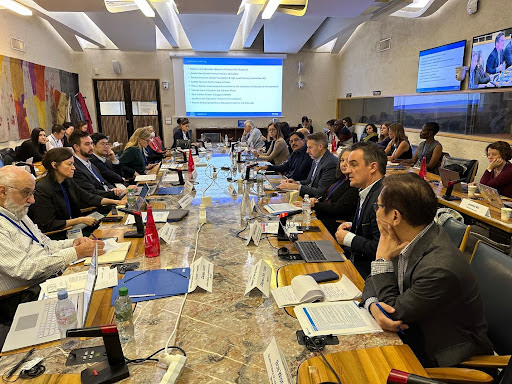 GSoLEN at UNESCO Conference in Paris, Oct. 25-26, 2023

GSoLEN works with UNESCO for a successful October conference on expanding knowledge sharing.

In early 2023, the UNESCO education policy section invited GSoLEN coordinator Bob Wise to be one of four Advisory Group members to plan a select conference in Paris for organizations around the world to share strategies for moving the science of learning into education policy and practice. Also represented by co-founders Dan Leeds and Andrea Chiba, GSoLEN also provided financial support as part of its mission to accelerate science of learning across the world.
GSoLEN conducts Washington, DC Conference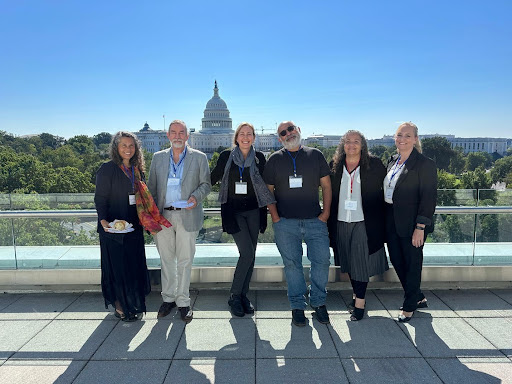 GSoLEN Conference, Sept. 18, 2023

GSoLEN conducts Washington, DC Conference on How AI, Edtech, and Science of Learning can Accelerate Workforce Skills Development

September 18 and 19, GSoLEN joined experts in AI, Edtech, the science of learning, workforce development, and entrepreneurship with senior leadership in the U.S. Department of Education, Department of Labor, and White House. With AI dominating every conversation, the GSoLEN asked a cross-section of experts to begin developing strategies and principles for ensuring that the science of learning is recognized as an integral part of any AI-driven approach. A  cross-section of researcher included Virginia de Sa (University of California San Diego (UCSD), Gary Cottrell (UCSD), Leanne Chukowskie (Northeastern University), Andreas Andreou (Johns Hopkins University), Andrea Chiba (UCSD), and Amy Shelton (Johns Hopkins University). Also participating was Jay Giedd, MD, (UCSD)

Our Vision
The GSoLEN network strives to elevate learning around the world by building a global scientific infrastructure to address the increasing learning needs of young people in a fast-changing world.

The Network
The GSoLEN network of 700 members (and growing)  represents a broad cross-section of international scientists, education leaders, practitioners, and policy experts from 60 countries around the world. 

AI Action Collaborative
Just as the science of learning provided the foundation for developing AI, GSoLEN has formed a working group of policymakers, researchers, AI and EdTech developers and designers, learners, teachers, and parents to ensure SoL guides decisions and applications of this fast growing technology. Carla Aerts leads this from the United Kingdom. Much more to come from this active collaboration initiative.
Job Opportunity: GSoLEN seeks an experienced, strategic, and mission-driven leader as its Director General. Click here to learn more!